Top 10 Best PlayStation 4 Games:- These are some of the best games for PS4, all the games are best in themselves and entertain you for 100s of hours. If you love playing games then you must play these games once. In every sense, these games are best, with the visuals, sound effects the game feels lifelike and much enjoyable.
Top 10 Best PlayStation 4 Games
10) Detroit: Become Human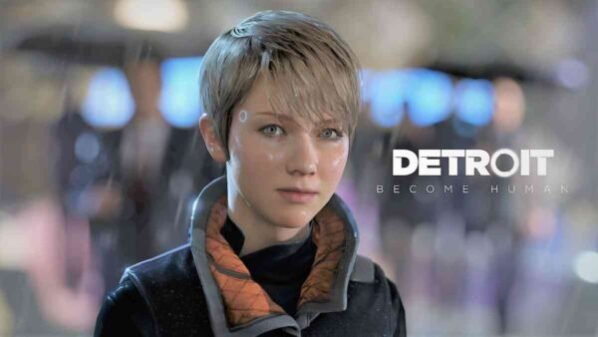 Detroit Become Human is a neo-noir thriller video game developed by Quantic Dream and published by Sony Interactive Entertainment released on the PlayStation 4 in 2018.
The plot revolves around three androids: Kara, who escapes the factory she was made in to explore her newfound sentience; Connor, whose job it is to hunt down deviant androids like Kara; and Markus, who devotes himself to releasing the androids from servitude.
The characters may survive or perish depending on the choices that are made, which serve to shape the story as customized by the player.
9) Dynasty Warriors 9
Dynasty Warriors is a series of hack and slash action video games created by Omega Force and Koei. This is a turn-based strategy Romance of the Three Kingdoms series, based loosely on the Chinese historical text Records of the Three Kingdoms, from which it derives its name in Japanese.
It is one of the most successful game series and by 2011, the game sold 18 million copies.
8) Biomutant
Biomutant is an action role-playing video game developed by Swedish developer Experiment 101 and published by THQ Nordic. The Biomutant is an action role-playing game set in an open world environment and played from a third-person perspective in which the player takes control of a raccoon-like creature in a world filled with mutated animals.
The first thing for the player to do is to customize their own character. The combat system combines melee attacks with long-range shooting. The player can choose between a variety of swords and guns, and combine their power by switching between different weapons during combat.
7) Monster Hunter World
Monster Hunter World is an action role-playing game developed and published by Capcom. A part of the Monster Hunter franchise, the game was released for PlayStation 4 and Xbox One worldwide in January 2018.
The Microsoft Windows version is scheduled for later in 2018. In Monster Hunter: World, the player takes the role of a Hunter, tasked to hunt down and either kill or trap monsters that roam in one of several environmental spaces.
If successful, the player is rewarded with loot consisting of parts from the monster and other elements that are used to craft weapons and armour, among other equipment.
6) Dayz Gone
Days Gone is an action-adventure survival horror game set in a post-apocalyptic open-world environment and played from a third-person perspective.
The player takes control of the game's protagonist Deacon St. John (Samuel Witwer), a drifter and former bounty hunter who prefers to live a dangerous life on the road over living in wilderness encampments.
The game takes place two years after a global pandemic occurred which killed almost all of humanity, and transformed millions of others into "Freakers", mindless zombie-like creatures that are quickly evolving.
See Next: 10 Best Old Games PC with Best graphics
5) Shadow Of Colossus
Sony announced a remake of Shadow of the Colossus for the PlayStation 4 during their Electronic Entertainment Expo 2017 press conference.
It was released on February 6, 2018. The remake is led by Bluepoint, who developed the earlier PlayStation 3 remaster. The developers remade all the game's assets from the ground up, but the game retains the same gameplay from the original title along with the introduction of a new control scheme.
Ueda had since left Sony, but provided a list of recommended changes to Bluepoint for the remake; he stated that he does not believe many of them will be implemented, nor would they add any of the colossi that had been cut from the original game.
4) Far Cry 5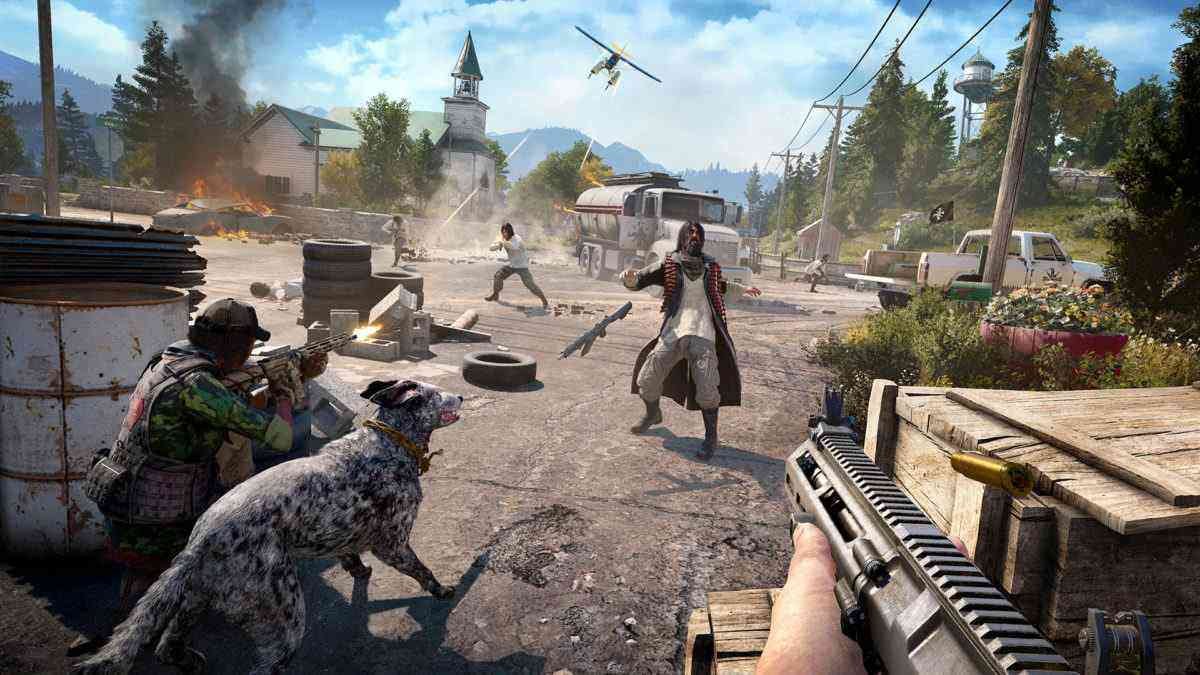 Far Cry 5 is an upcoming action-adventure first-person shooter video game developed by Ubisoft Montreal and published by Ubisoft. It is the eleventh installment and the fifth main title in the Far Cry series.
Similar to its predecessors, Far Cry 5 is an action-adventure first-person shooter set in an open world environment which the player can explore freely on foot or via various vehicles.
Unlike previous titles in the series where the player takes on the role of a set character, the game will feature a new character creator, which the player can use to customize their character's appearances, gender and skin tone.
The game will also feature the old aiming system from other titles which allows players to lean around cover.
The player will have a variety of ranged and explosive weapons to fight against enemies, while the game will place a renewed emphasis on close-quarters combat compared to previous Far Cry titles by introducing a wider range of melee weapons.
3) Darksiders III
Darksiders III takes place parallel to the events of the previous games in what is described as a dilapidated, war-torn planet Earth.
It follows the protagonist Fury, Rider of the Black Horse, sister Horseman of the Apocalypse in her quest to hunt down and destroy the Seven Deadly Sins.
2) Red Dead Redemption 2
Red Dead Redemption 2 is a Western-themed action-adventure video game developed and published by Rockstar Games. It is scheduled to be released for PlayStation 4 and Xbox One on October 26, 2018.
The game is a prequel to the 2010 title Red Dead Redemption and will be the third entry in the Red Dead series. It follows the story of outlaw Arthur Morgan, a member of the Dutch van der Linde gang.
1) God Of War 4
God of War is a third-person action-adventure video game in development by Santa Monica Studio, published by Sony Interactive Entertainment (SIE). The game was released on April 20, 2018, for the PlayStation 4 (PS4) console.
It will be the eighth installment in the God of War series, the eighth chronologically, and the sequel to 2010's God of War III. The story is a new direction for the series, as it will be loosely based on Norse mythology—all previous games were based on Greek mythology.
Series protagonist Kratos returns as the main character, and he now has a son named Atreus. Kratos acts as a mentor and protector to his son and has to master the rage that has driven him for many years. This is truly the best amongst Best PlayStation 4 games.
See Next: 13 Amazing Android Games Under 10MB