Technologies Used In PC Games:- Technologies have changed the way you play computer games forever. At present, several games blur the lines between fantasy and reality, and these are even used for educational purposes.
With the advancement of technology, new inventions are taking place every now and then. People are also getting habituated with the same. Computer games are loved by almost all tech-savvy and if you are also one of those candidates, read below the top 7 technologies that have already entered the realm.
7 Technologies Used In PC Games
Technologies have modified the gaming industry and this has also changed the way how you deal with certain things in your day-to-day lives. Now, let's discuss the top 7 technologies that are used in computer games in 2021.
1) Facial recognition
Face recognition is one of the top technologies that is used in computer games. With the help of this feature of most gaming laptops, you can easily create a custom avatar that looks just like you.
It has been concluded that this feature has been able to identify the players with a good success rate of over 90% depending on the number of players in the game. Thus, face recognition is one of the best technologies that is used in computer games at present.
2) Augmented reality
Augmented reality in game development uses smart glasses support, geolocation, 3D tracking, and much more to lead innovation and exclusive games. This core is used to change users' views of 3D content.
This technology uses the existing environment and creates a playing field within it. These games are typically played on devices like portable gaming systems, tablets, smartphones, etc. Moreover, it makes the objects of the games applicable to real-life situations.
3) Virtual reality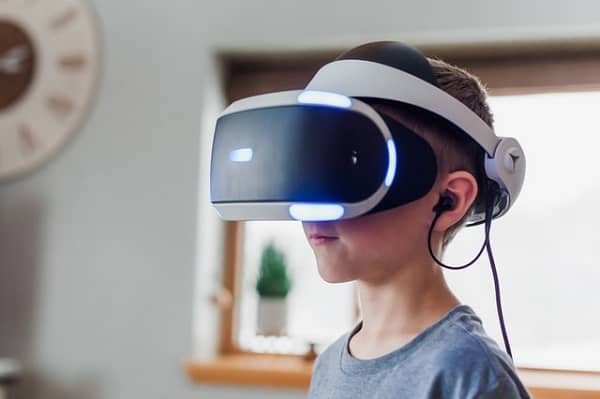 Another popular technology that is used in computer games is Virtual Reality. This is the application of a three-dimensional artificial environment to computer games. Prior to the development of compact technology, VR gaming used projector rooms and many screens.
On the other hand, there are many types of games that you can use in Virtual Reality and this includes Falcon Age, Star Wars, Vader Immortal, Microsoft Flight Simulator, etc.
4) Voice recognition
Voice recognition is also used in computer games and the potential of this technology has ultimately caught up to reality. It is actually the ability to decode human voices. The best part is that computers or laptops easily recognize voice commands from the user.
This is a great technology and gamers love it a lot because listening to real-time voice while playing computer games makes the moment more interesting. You can use this technology to control gameplay and engage on social media.
5) Amazing graphics
Amazing graphics is also one of the top technologies that are used in computer games. This technology has really changed beyond all recognition at present and this has raised hardware like processors and enabled games.
At the same time, this advancement allows gamers in completely executed worlds with image realistic textures. This technology has enhanced the experience of the games while using computer games.
6) The rise of 3D
The introduction of 3D features in games sets a new standard for the gaming industry. 3D is used to create games of different genres and most of those games give freedom of action.
Nowadays, all modern games comprise 3D rendered characters and environments. This can be a good innovation for you because it will help you to modify your gaming experience. The rise of 3D technology has improved the user experience too and this has truly changed something for the better.
7) Artificial Intelligence
One of the most popular technologies all over the world is Artificial Intelligence. This technology has come on leaps and bounds over the years. AI is changing the gaming industry forever and enhancing the user experience more. This is the reason why tech-savvy are interested in buying the most expensive gaming pc at present.
Artificial Intelligence in games is almost able to mimic human players and has been modified the most in modern times. Moreover, this is the biggest technology invented up to date and this will continue to grow in the future.
The Final Thoughts
The above listed are the 7 Best Technologies that are used in pc games. On the other hand, more technologies are constantly being invented and this number can even rise more in the future. Our life relies on technology to a great extent and you will realize the importance of this in the long run.
See Next: 5 Must-Have Equipment for Game Streaming
See Next: 5 Tips for How To Build Your Own Gaming PC