30 Best Android Games Under 20MB:-  These are some of the best android games that you can get under 20MB. These games look small in size but they are as much enjoyable as large games. These games will definitely pass your time for hours. The games are really worth playing once.
30 Best Android Games Under 20MB
1) Fast Racing 3D
Fast Racing combines stunning, high-fidelity graphics with addictive gameplay that will have you swerving through oncoming traffic, collecting power-ups, and knocking other racers off the road.
With astonishing physics, eye-popping tracks, and awesome cars, Fast Racing creates a new type of racing experience for Android users. Enjoy well over 10 hours of gameplay in the massive career mode with 48 levels
2) Death Moto 4
Death Moto 4 is a sequel to death moto 3, with new visual effects, and a more violent fighting experience. Ride your moto through the heavy enemies, and reach the end. Multi-level crossing. Unlock and upgrade 10 different motorcycles, each motor can be equipped with a variety of upgrade projects.
3) Jungle Fly
Jungle Fly is an awesome game with good graphics. You want to control this agile bird escaped dragon. Slip up and down the screen to control the upper and lower flight. Tilt the device left and right to control flying around.
Game Contents:
The game will appear in a variety of props (magnets, large coins, shields, sprint) to help you get more points.
A lot of tasks and accomplishments.
Upgrade character attributes to achieve higher scores.
Participate in online interaction, and challenge the world players.
4) Dr. Driving 2
Dr. Driving 2 is a sequel to the famous and most downloaded Dr. Driving 1. This time the game is more fun as you will have better visuals, the game offers a brand new simulation experience.
The game contains a lot of cars which you can purchase by collecting coins in the games. Compared to the previous part the game this time looks much better visuall.
If you have played the first part then you should try this also you will love it. The game also offers challenging multi-stage levels and real-time online multiplayer.
5) Turbo Driving Racing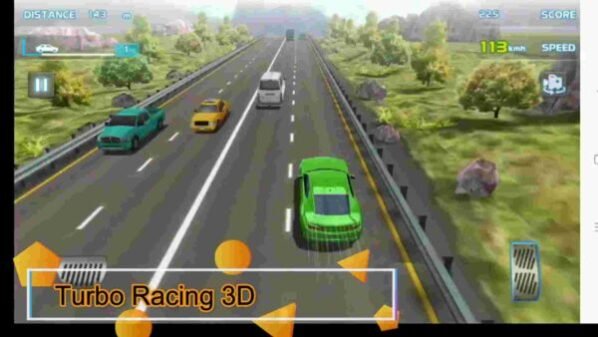 Turbo Driving Racing is a mix of high-octane driving and endless racing. It is one of the best arcade endless racing games with awesome 3D graphics. The game has an endless race in the city streets, countryside roads, and seashores, featuring amazing vehicles.
Game Features:
Breathtaking visuals and amazing tracks
Earn cash to unlock and upgrade 8 high-performance vehicles
Pick your favorite colors with 9 paint choices
Customize your cars through 9 different types of wheels
6) Asphalt Moto
Asphalt Moto is an awesome bike game. Features latest models of the best moto, the craziest speed experience, the most striking visual effects, and the most exciting on induction.
7) Sector Strike
Sector Strike is a space shooting game with good graphics and a 3D environment. This game will make you remember the classic NES genre games.
This game features 4 unique environments, and an upgradeable ship with over 20 weapons and the best part is that this game is playable offline.
8) Racing Air
Racing Air is the first game of racing air throwing off gravity, flying at high altitudes. To experience the infinite fun of barrel roll. That's the best racing game. The game features a new speed mode, 16 different car models, the perfect experience of nitrogen, and two different operation methods.
9) Bike Racing 3D
Bike Racing 3D is a good-looking Xtreme BMX game with stunt action.
Race, jump, and crash your way and other mad rivals through the amazing frontier tracks as you master the skills and physics of motocross in this high-speed racing adventure.
The game features 60 tracks in Career mode, from easy trials to very technical, Authentic 3D physics and feel-good graphics, Select from 5 unique bikes, and ride how you want to ride.
10) Zombie Road Kill
Zombie Roadkill is an action game that blends the boundaries of classic shooter games and timeless racing games. The game is very simple – kill the endless waves of zombies or die.
Game Features Intense zombie-blasting action and racing gameplay, 10 exciting weapons and 5 vesicles at your disposal, Story mode and Endless mode with 7 relentless zombie types, Stunning 3D graphics, and inspiring soundtracks.
11) Farming master 3D (18MB)
Farming Master is a farm simulator game with fairly enjoyable gameplay. In-game find a used tractor and other farming vehicles, plant seedlings first and reap them later, take care of your livestock, and trade goods at the local market.
The game features dozens of tractors, trucks, and other farming vehicles to use with a variety of crops to plant and harvest, and take care of live stocks for profit.
12) BMX Boy (12MB) – Best Android Games Under 20MB
BMX Boy is an interesting and fun cycle game. Just accelerate, jump over the obstacles and have fun on the road. The game features clear and simple pictures, 3 different terrains, & total of 90 levels.
13) Cafe Tycoon- Cooking & Restaurant Simulation Game (19MB)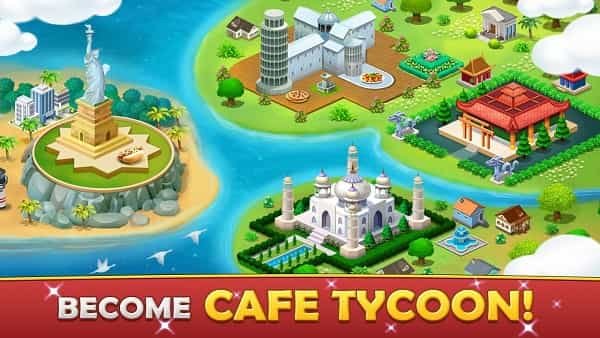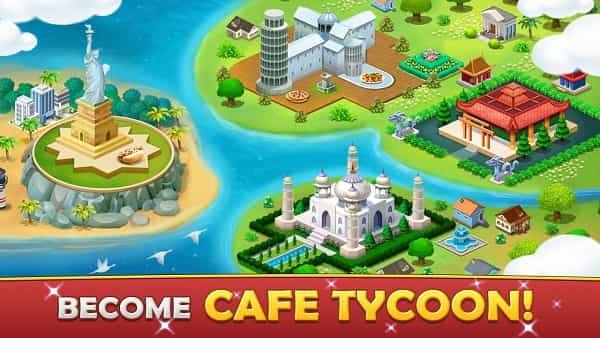 Cafe tycoon is a cooking and restaurant simulation game. Create and maintain multiple cafes, and restaurants. Hire the best restaurant chefs and prepare delicious food that customers will love and share.
Design your cafe, restaurant, or diner by purchasing decorations, Acquire new machines for your cafeteria, upgrade them and give them maintenance.
14) Ninja Revenge (18MB)
Ninja Revenge is a classic-looking action game. The gameplay is based on revenge for the death of his wife. The game features power-ups, utilities, and tons of missions to enjoy. (Best Android Games Under 20MB)
15) Offroad Hill Racing (19MB)
Off-road Hill Racing  is a racing game with interesting gameplay. The game features Smooth and realistic vehicle handling, 60 challenging levels nice 3D visuals, and turbo sound with the ability to own, customize and upgrade vehicles.
16) Sniper Shooting 3D (20MB)
Sniper Shooting 3D is an action first-person shooting game. The game features Zombie Shooter mode as well. Shoot as many zombies before the time ends to get a high score.
17) World of Cricket (16MB)
World of  Cricket is a sports game. The game offers good ball physics, good graphics, commentary, 25+ different batting shots with 16 international teams to choose from. The game has different Modes including Quick Play, Multiplayer, Test Match, Tournaments, T20 cup & Challenge Mode.
18) Sports Car Racing (19MB)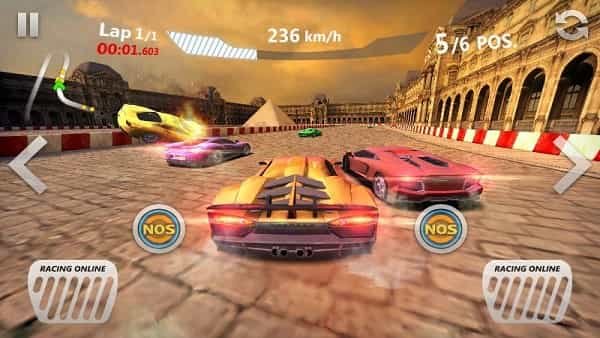 Sports Car Racing is a racing game with good-looking visuals in a small package. The game features 18+ sports cars, 3D graphics, realistic physics, and 80+ challenging levels with the ability to Customize and upgrade your rides with a wide range of paint, rims, brake calipers, and interior trims.
19) Stunt Bike Racing (20mb games)
Stunt Bike Racing is an addictive physics-based stunt racing game. The game features Addictive action, Multiple Different levels, Realistic and easy control, with Stunning graphics.
20) Construction City (12MB)
Construction City is a construction driving game where you can control 12 + machines. The game features 9 thematic worlds, and 189 levels with the ability to create your own levels which can be shared with friends. (Best Android Games Under 20MB)
21) Super soccer Chams (12MB)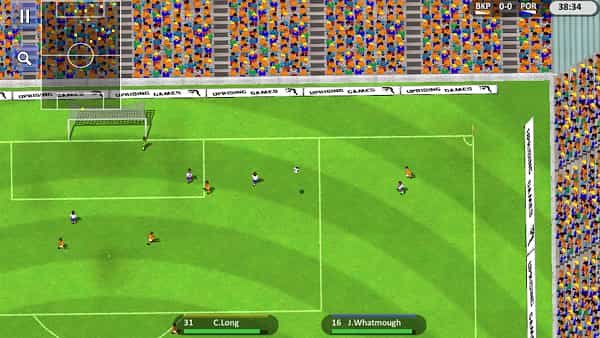 Super Soccer Champs is retro style sports game. The game contains over 600 teams, 37 Divisions from 27 Countries, local multiplayer mode, daily challenges, etc.
22) 2D Strike (11MB)
2D Strike is a shooter game with addictive gameplay. The game includes multiplayer mode with the team game, battle royale, and more. The game has 20 different weapons with up to 20 players to play online.
23) Speed Racing (13MB)
Speed Racing is a nice-looking racing game with 3d visuals. Drive your way to an endless race where you earn coins. Buy 7 unique cars and powerups and enjoy the gameplay. (Best Android Games Under 20MB)
24) Powerboat Racing 3D (17MB)
Powerboat Racing is a boat racing game with amazing 3d graphics. The game features 8 stages of 40+ challenging levels. Earn coins in Quick-play mode to buy and upgrade vehicles, Stunning 3D graphics, and smooth & realistic boat handling
25) Zombie Overkill 3D (19MB)
Zombie Overkill is a realistic 3D action shooter game. The game has nice 3d graphics with amazing gameplay this game is worth trying.
26) Sky fighters 3D (19MB)
Sky Fighters 3d is an aircraft fighting game. The game features 48+ realistic missions including air-to-air and air-to-surface combats, Amazing 3D graphics, intuitive controls, and immersive gameplay.
27) Smash Cricket (games for 20MB)
Smash Cricket is another cricket title under 20MB. The game has plenty of things to do with 3d graphics good looking graphics this is a must-try if you are a cricket lover otherwise ignore it.
28) Zombie killing- call of killers (13MB)
Zombie Killer is an FPS zombie shooter game with crisp graphics. The game is entertaining and will pass your time for hours just shoot and have fun.
29) Zombie Frontier (14MB)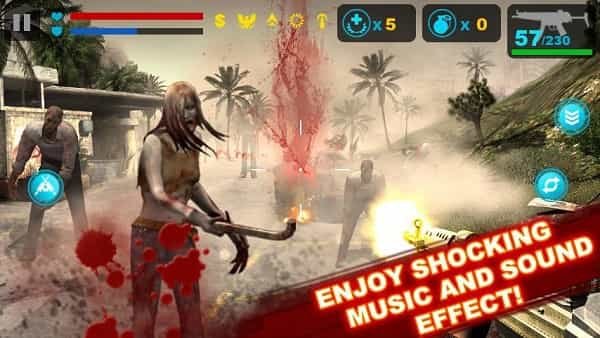 Zombie Frontier is another zombie shooting game. The game contains over 120 levels with 5 boss battles, 60 sniper missions 2dlc map, & plenty of weapons. This game will surely entertain you for hours.
30) Skater Boy (12MB)
Skater boy is a skating game with fun gameplay The game features clear and simple visuals, 3 different terrains with 90 cool and addictive levels.
These are the 30 Best Android Games Under 20MB…What are your favorite mobile 20mb games?….comment in the comment section down below.
See Next: Top 10 Android Bike Racing Games Of All Time
See Next: 10 Best Racing Games For Android Under 100MB