15 Best Hamachi Alternatives for Gaming in Virtual LAN:- Hamachi is a very famous VPN particularly used for gaming within a Local Area Network. Hamachi act as a connection between the computers with its powerful LAN connection and features. This software helps multiplayer gamers play LAN games efficiently.
But Hamachi Alternative is required when the software does not work well for the individual due to driver issues, game lagging, or the limitation of the minimum requirement of 5 players.
This is the main reason we have created this list of some of the best Hamachi alternatives so that you can get the best gaming experience without any limitations. These software are as good as Hamachi and work excellently in each and every type of multiplayer game.
If you have come here for Hamachi Alternative for LAN Gaming then your search ends here. Let's jump into the List!
15 Best Hamachi Alternatives for Gaming in Virtual LAN
GameRanger – play your friends online
GameRanger is one of the oldest and longest-running multiplayer online gaming platform. First, it started for the Mac in 1999 and came to pc in 2008. This piece of software is the most trustworthy for its high level of security and stability.
GameRanger uses its client for LAN gaming while others use drivers to emulate. The benefit which comes out of this is low ping and high security and stability.
Hamachi can be able to play any LAN game on the internet, While this Service has only over 700 games and demos to play with friends and opponents.
This is because GameRanger has to put support for every game individually. If you don't find your supported game in this Hamachi Alternative then we have to look at other alternatives
Wippien – Free P2P VPN software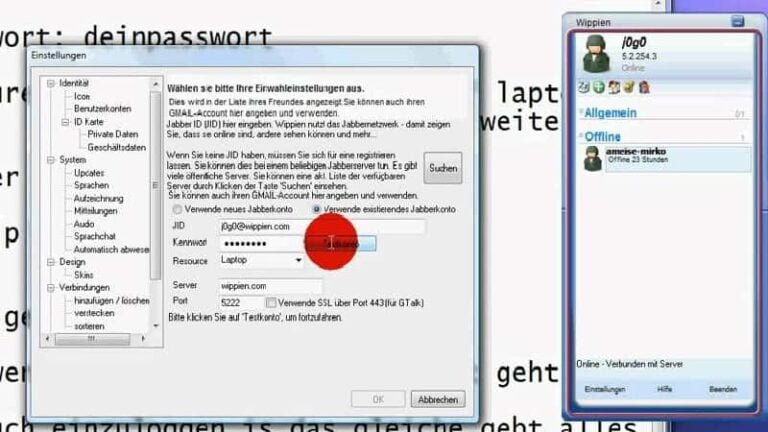 Wippien is a free direct p2p easy gaming and file-sharing network service that lets you share different services and devices like printers, scanners, desktops, etc. simultaneously.
This software uses NAT transversal techniques for penetrating  NAT devices that let it make a direct p2p network.
It also lets you talk through an instant messaging client such as Yahoo, MSN, Google Talk, etc. It is also one of the lightest VPN available.
This software does not support other mail services than Gmail or Jabber account. This could be the best Alternatives to Hamachi.
ZeroTier – Global Area Networking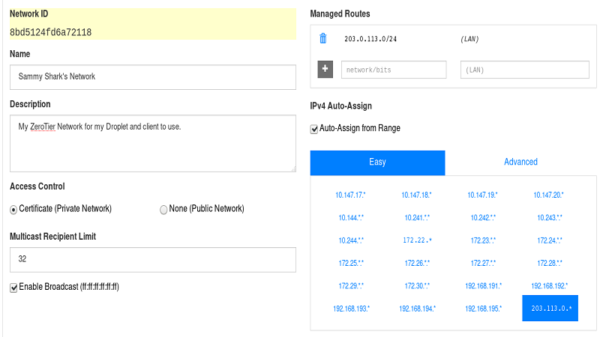 ZeroTier creates a safe & secure network between computers, cloud, and mobile devices through its P2P functionality.
This service runs on a private decentralized network, that is capable of creating a 5G secure connection for any device having at least 64MB RAM.
For individual users, you can access any device over this functionality. You can share files, play LAN games, provide your system access to anyone required.
Zero tier is also very secure as it is an end to end encoded for security reasons.
NetOverNet – Access to your computers and apps
NetOverNet provides free Access to your computers and apps from anywhere in the world that you can access through your mobile device or computer.
This software lets you connect multiple devices like Android, iOS, Windows, Linux, and even routers supporting PPTP or IPSec protocols.
Each device that connects through this network has to create a login & password. This network is safe and lets to connect to a VPN server configured manually or by an application.
It is like Hamachi but adopts a different approach for creating a Virtual Private Network. So it can be a very good alternative to hamachi.
FreeLAN – A VPN Client
FreeLAN as the name says itself is an open-source, multi-platform, peer-to-peer VPN software. It is not an anonymous browsing VPN instead it creates a VPN Tunnel.
This software can be used as a peer-to-peer network or as a client-server or could act as a Hybrid Server.
It works on Mac OSX, Windows, and Linux. It is safe and secure as it uses cryptographic algorithms to make it hidden from the outside world.
This software provides a smooth gaming experience with low ping and without lag. The only problem with the software is that it needs to be configured manually as it has no GUI. But it is not a big problem because you can find plenty of information on the community and on the internet for making it work for you.
P2PVPN Software
P2PVPN is a VPN software used to connect computers with other client computers on the internet. It is also an OpenSource program written in java and can be used without any central server.
This software program is developed by a single developer actually for his thesis but now this software is becoming famous for its simple UI and very nice feature set.
P2PVPN is like Hamachi or Wippien, you can share files and play LAN games anywhere around the globe.
DynVPN
– LAN Gaming
DynVPN is an easy and fast VPN that helps you to connect to your computer and devices. It can be helpful for connecting your home devices to office devices.
The communications done with DynVPN are well protected and encrypted with AES256-SHA and have an RSA 2048bits Certificate used to generate nodes.
DynVPN can be used in Game Networking, Virtual Machine, Network Security Camera, and Security embedded devices such as IoT and device to device network.
Radmin VPN
– Hamachi Alternatives
Radmin VPN is one of the best VPN for LAN Games. It does not have a limit for no. of players and it is as fast as you are playing in a LAN connection as it has speeds up to 100Mbps.
This software also works well with file-sharing at the remote computer from anywhere. You can access any files, documents, or applications from this software.
With this software, you can easily connect with your teammates in the office and work efficiently on different projects. It is free software compatible with windows.
SoftEther
– Hamachi Alternatives
SoftEther is one of the most powerful open-source VPN software with the ability to establish both devices to devices and remote access VPN.
With its low CPU and memory usages, it can output up to 1Gbps speed with the security of AES 256-bit and RSA 4096-bit encryptions.
You can connect Windows, Linux, Mac, Android, iPhone, iPad, and Windows Mobile with SoftEther.
Just like many, it is also an open-source VPN program for hosting virtual gaming using LAN. This software supports NAT traversal for penetrating that reduces memory copy operations, a parallel transmission that in end reduces latency while increasing output.
Evolve player.me
Evolve Player.me is a pc app that allows to record and stream with different overlays and an in-game control system.
In this, you can create content, share, & enjoy with gamers. You can also connect and find out new players, games, as well as gamer groups.
Player.me has a large number of AAA games in the library from Minecraft to GTA 5 to Elder Scrolls Skyrim. You can use this as the best Hamachi Alternatives.
Parsec – Hamachi Alternatives
Parsec a high-performance, low latency LAN Gaming that can let you play any game online without subscribing to online services.
You can share your screen in Full HD with 60fps across multiple devices anywhere, anytime with a virtually lag-free experience.
With this remote desktop tool, you can access your computer for anything and anytime from anywhere. This tool is good & can also edit videos, graphics, CAD, and more.
NeoRouter – Network Revolves Arounds You
Neo Router is a Remote access and VPN software. With the Neo router, you can access your home computer share files and documents, assist friends or family, Play Network Games, etc.
You can also manage your office work remotely with this software because it is simple, secure 256-piece SSL encrypted, and needs zero to no configuration for fast VPN. NeoRouter supports Windows, Mac OS X, iOS devices, Linux, FreeBSD, Android devices, etc.
Open VPN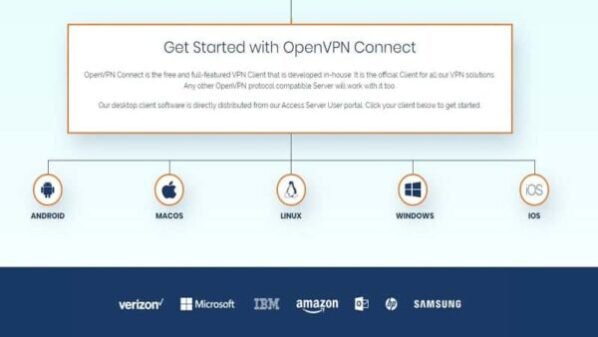 OpenVPN is a free full-featured VPN program for remote access and for securing IoT or cloud data centers. This piece of software creates a tunnel using TCP which makes it one of the most secure VPN out there.
It is also a good choice for LAN gaming but not for fast pace or fps games as some users faced lagging problems. This VPN software is available on Android, macOS, Linux, Windows, and iOS. It is also a good Hamachi Alternative.
Shrew Soft VPN Client
ScrewSoft VPN Client is a Remote access software available in Windows and Linux that offers features that may be helpful for users connecting to a corporate LAN.
This software uses a powerful cryptographic functionality that allows users to connect to a massive number of gateways.
This Software comes with two versions Standard and commercial. The Standard version is free for both personnel and commercial use whereas professional is used for corporate LAN. You can use the professional version as a trial for 14days free of cost.
Tunngle
– Hamachi Alternatives
Tunngle is a LAN emulation software mostly used for gaming. In this, software every game has its own public network and has its own chat feature.
You can make friends easily with just a few clicks and can bookmark list, search, and chat with them in integrated messenger.
It also features multiple languages and unique skins for better looks. This software can also be a great alternative to Hamachi. It is discontinued but is still working. Download "Tunngle Alternative" if required.
Final Verdict: Best Hamachi Alternatives
Hope you like our list of Best Hamachi Alternative (Virtual LAN software). We have tried our best to provide you with the best and the most stable Hamachi Alternatives so that you can enjoy the gaming without any limitations. Many of the software mentioned above are free and open-source. Some are paid with cool features and interfaces.
If we have missed any good and stable versions of Alternative to Hamachi, you can mention them in the comment section down below, we will be happy to include them in our list.
See Next:- How To Play PS2 Games on PC (PCSX2 Emulator)