I Love You Google, I say this every time to my Google Assistant. But why do I Love Google? Well, this is tiresome to explain but I will tell you guys the exact reason why I like google.
If we see clearly google has become our life and making us better, faster, and informed in every way. Google is providing us free products and services which has completely changed the world around us.
I see clearly that Google is helpful to everybody, Starting from its operating system to maps to search engine to its translator to its browser to its such other awesome products that make us say we love you google.
Reasons For Why I Love You Google
1) I Love You Google Android
Android has been our entertainment partner for years now. The operating system of Google, Android has completely changed our life's, personally speaking, I use android everywhere right from my smart tv to my smartphone to my smartwatch watch to my personal computer.
I Love Google because Everyone cannot afford  Apple's ios. Android is providing us its powerful operating system just for free in even the cheapest available smartphones.
i) Google's PlayStore
Oh! I love Playstore very much because it has a large collection of apps and most of its apps are free, unlike the Apple store. With the play store, I download apps, & games, on a regular basis.
2) Google Account – We Love You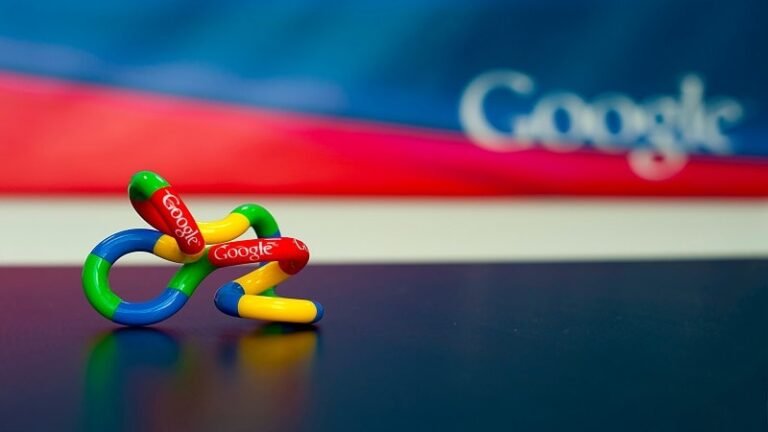 Google Account is the most important account. But Why only Google Account? The Google Account is preferred because it provides almost every feature which is required for completing day to day activities.
The best part of Google Account is that it provides so many of its products to us free of cost. One main fact is that google account is the most used account, especially for its Gmail. The service we get out of the Google Account is Amazing.
This Account gives us its products like Gmail, Drive, Photos, etc.
i) I love Gmail – My Personal Mail Address
If we talk about Gmail first then Gmail Gives us the most powerful and most widely used email service. With the help of this mail, you can save your emails for the lifetime period in 15GB of large storage. In addition to that Gmail is 100% free and does not charge a single penny.
You can use Gmail for connecting to people, sending important documents to thousands of people in a very small period of time. Gmail can also be used for promoting your business online like affiliate marketing, product marketing, etc.
You can also save your important emails in the draft and best part Gmail does that it filters emails before it reaches you. The Mailing Account automatically puts spammy messages into the spam folder so that you will not be affected in your work with unwanted promotional emails.
If you are an expert who needs to deal with a lot of messages, Gmail is helpful. It provides an email facility to interact with businessmen, professionals, experts, etc. With the help of Gmail, you can promote your company policies, product, apps, and many more.
ii) Free Storage for All Google Drive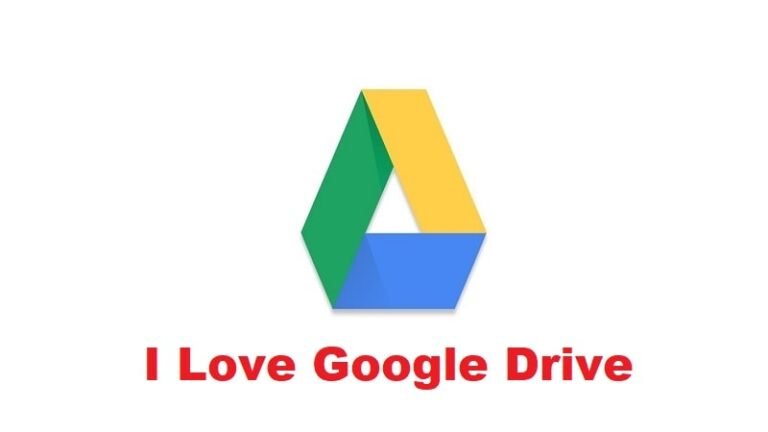 The Good thing about Google Account is that it provides a Drive service to every individual for storing important as well as casual documents. You get 15GB of storage in which you can store any file which you feel important to you. You can also upgrade your account if needed after paying a sum of money to Google.
Google Drive provides you the Digital storage space in which personal data, important contacts, applications, etc can be stored. If your smartphones get damaged, stolen, or replaced
your data can be easily restored. Drive saves our time, you can store as much data you want. It is a safe medium for making a backup as well.
iii) Automatic Picture Saving App – Photos
One of the best things which I personally like about google account is its Photos service. Google provides photo services to every individual so that your photos automatically uploaded to your account. It is the best service according to me to the account holder, for this, you just need a google account and a photo's app on your smartphone and all's done.
Photos app is helpful in restoring my pictures, videos of previous years, days which I think are important. They can be easily restored on other devices by signing in google photos. I view my photos and videos whenever I want & on whichever device.
3) Our personal Google Translator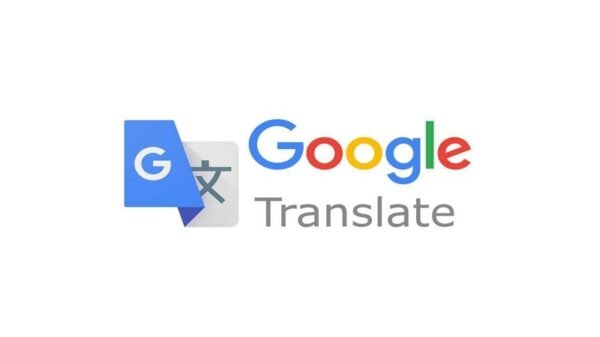 It helps me in the easy translation of the languages of different nations which I unable to understand. It helped me learn new words, find meaning, provides accurate and contextual information. Whenever I go to a new place I always use google translator for their local language.
Google's translator service has really made traveling and learning a new language easier and more convenient.
4) Navigation tool Google Maps
It is a satellite service from Google which will help you in knowing different geographical location's in seconds. These maps are very fast accurate and reliable to use. You can use it in many ways such as locating distance between two places with the time required for the journey.
Maps help me in navigating. When I go to new places, it provides me the routing facility, place name. Google maps help us to make &  find a good route to reach the destination.
We can explore nearby restaurants, a chemist shop, hospitals, hotels, schools, grocery shop, petrol pumps, cafe, gyms, museums, libraries, films, parks, films, electronics, car dealers, sporting goods, home and gardens, clothing, ATMs, car repair, wash, hire, banks, post offices, beauty salons and practically anything with this awesome google maps.
5) Our Favorite Browser Chrome
Chrome, the most used browser in the world powered by Google. Chrome provides us the fastest loading speed on the internet, with tens of thousands of very useful extensions which make it the most featured browser as well.
Other than this also chrome provides us useful information on its dashboard on phones especially. It also has a password saving option, incognito mode, special option for developers and testers as well.
6) Our Entertainment and Learning Partner – Youtube
Think about life without YouTube, can you imagine. This product of google is the most engaged one. Everyone is using youtube for learning and earning.
Youtube has provided jobs to millions and millions of people around the globe. Not only jobs but also entertainment, education, experiment, and many other such videos free of cost without a single penny. In return, google only gives which made me love google.
7) Lovely Google Assistant
Google assistant helps me easily just by interacting and provide useful information. With voice recognition, I search movies, music, jokes, dance videos, show my photos, personal information, make phone calls, stock market news, google trends website, open youtube, sports news, set an alarm, what's the weather, play a game, etc. without typing anything.
It is also a good entertainment medium for passing time when you get bored.
8) I Love You Google As a Professional
As a professional blogger and a Marketing Trainer, I love Google. I use google's services for my business on daily basis I use many of its platforms which I love to share with you.
i) I Love Google My Business
Google My Business Provides us the power to promote our business on Maps and Search Engine. This powerful tool helps businesses grow faster at a rapid pace.
ii) Google Calendar
It is the best calendar service, through this calendar you can set reminders related to your daily routine, timetable, birthdays, etc. The best part is that it saves everything to the cloud which is recoverable from any device.
iii) Google News
In Google news we get to read the latest political news, sports news, technology and science news, world news, health news, latest news, entertainment news, and economic news. With the help of it, I stay updated.
iv) Love Google Trends
Google trends provide me with information about real-time searches. what peoples are searching for? It provides me with trending information related to health, entertainment, sports, leaders, technology, politics, countries, economy, teams, personality, business, latest stories, etc. It provides almost every trending information around the globe.
v) Free Blogging Platform – Blogger
It is the best free blogging service on the entire internet. With the help of a blogger account, you can write and post anything and even earn money with it. I have many blogger accounts that I use for my website promotion.
vi) Money Making Adsense
This service of Google lets you place an advertisement on websites, blogs, youtube, etc. Through this, you can transfer money directly to your bank account which you have earned from advertisements. I Love Adsense because it pays me on time.
vii) Search Engine Advertiser – Adword
This service of Google helps you in promoting your business online. Through AdWords, you can advertise your local store, websites, ebooks, videos, etc.
viii) Our Tracking Partner Google Analytics
This service of Google helps in tracking the traffic of websites and blogs. This tells everything about the user starting from its country location to mode of searching, truly speaking I really love Google Analytics.
Final Verdict – hello google i love you
As you see, I have mentioned quite a lot of google products but actually, there are a lot more than mentioned above. I have mentioned only those products which I truly love and use regularly. Genuinely Google has made us much better in everything by providing its free services. I Love You Google Assistant.
There is much more to say about google products but I have tried to explain everything in brief. Now let me know Do you Love Google? Let us know your thoughts through our comment section down below.
See Next:- Best Way To Download YouTube Videos on Mobile and Laptop