How To Play PS2 Games in PC (PCSX2 Emulator):- PlayStation 2 has always been the greatest console ever made since its release. I remember my childhood days when I used to play ps2 games all day long. PS2 has so many awesome titles that will make you enjoy them today also.
For playing PS2 games you just need to have a PC or laptop. These days you can also play PS2 games on an Android device if you have a powerful device just download Aethersx2 or DamonPS2 Emulator. But one question always arises How to play PS2 games on PC? Today I will explain to you how to install the PS2 emulator and run its games on the PC.
Ways to play ps2 games in pc
What's An Emulator?
In computing, an emulator is hardware or software that enables one computer system to behave like another computer system. An emulator typically enables the host system to run software or use peripheral devices designed for the guest system.
Simply speaking an emulator helps the PC to run the games or apps of another system which may be a console or device. If you want to play games of any generation then you must have an emulator that can enable us to boot the game.
For running an emulator you just need a PC with a decent minimum specification. The emulator works as an actual console and provides many additional features that will enable you to play games at a very high resolution, adjusting the color, contrast as well as graphic details.
Furthermore, emulators often allow for various benefits to classic gaming. The resolution, filtering, and shader tweaks allow users not only to play their games but to enhance the graphics of their games to closer achieve the quality demands of modern gaming and the potential of modern gaming rigs.
An emulator reads the image from your local storage such as from your SSD, HDD, SD card, etc. The emulator boots file in the formats like .iso, .nrg, .mdf, etc.
You can get the games for your emulator in the form of ROMs game discs, cartridges, memory formats such as ISOs. These image formats are the original copies of the game and are mounted through special software like MagicISO.
The emulators also need BIOS for running games especially if they are the PS2 game. So you must consider you have BIOS with the emulator. BIOS in PS2 is a little different than other BIOS. Enabling a Japanese BIOS version will allow users to change the in-game language to Japanese, while the American BIOS versions allow for English gameplay.
What percentage of the games can you play in PS2 Emulator?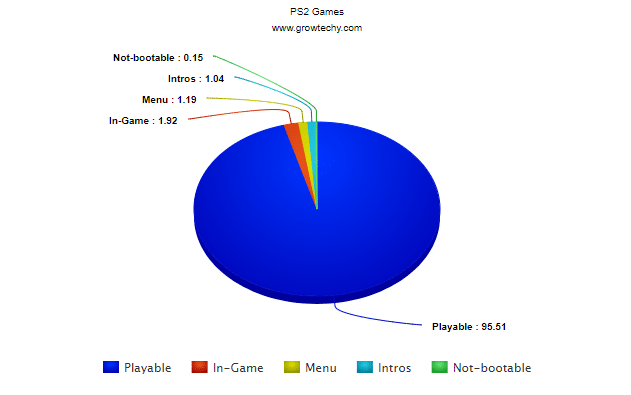 The PCSX2 emulator is one of the most stable emulators available to play PS2 games. PlayStation 2 has one of the biggest gaming libraries which can entertain you for thousands of hours. There are over 3874 games on PlayStation 2 and more than 95.51% of games are playable almost perfectly.
The games which are playable but with glitches are only 1.92%. Games that only load till the menu are 1.19%. The games which only loads intros and crashes are 1.04% and games that crash or did not load after booting are just 0.15%.
PCSX2 Minimum Specs
You can run PCSX2 Emulator on any modern pc or laptop. You just need a PC with Dual-cores with hyper-threading enabled with integrated graphics and 2GB RAM. A PC with this configuration can support a good number of games that can be played in 480p to 720p.
The system should also have Windows 7 or newer for running the latest version of PCSX2. But if you have an old system with windows XP then you have to download older versions of the emulator such as PCSX2 0.9.6. The older versions of the emulator are lighter and faster but they have compatibility issues with many games.
Choosing The Right Emulator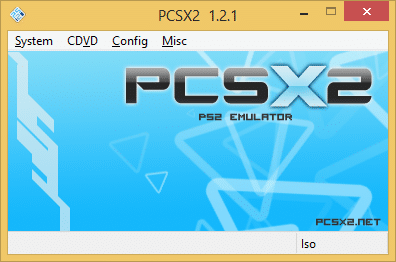 If you truly want to play games for ps2 games then you must step ahead wisely as there are many fake fan-made emulators as well and many in the Alpha and beta stage. So only the right emulator can run the games you want to play.
Currently, the only PCSX2 emulator is capable of playing the PS2 games at full speed, and other than this no emulator works well. If we talk about PCSX2 it is more than 15 years old started in the year 2002. This is most stable and works in almost all the Windows after XP Service pack 1 owned Operating System.
In the PCSX2 emulator, you can Upscale a 480p game to a 4k or even 8k or higher resolution according to your needs and preferences.
You can download the latest PS2 emulator for pc from PCSX2 buildbot. You will get the latest pcsx2 version every other day with little to minor enhancements and improvement in the code. The PS2 emulator is the fastest emulator you can get right now with the best compatibility of games.
You can also visit the official PCSX2 site for the stable version. But I will recommend using the buildbot because I myself use it as it is better than the existing stable version of the PS2 emulator.
Installing the PCSX2 Emulator
The PCSX2 is very simple to install and will only take a minute. For downloading the PS2 emulator visit the PCSX2 official site. PCSX2 is available for Windows, Mac, and Linux as well.
Download the last stable version of the PCSX2 emulator And install the emulator.
Note: If you download the compressed latest version of the Emulator then you must download Visual C++ Redistributable 2017 separately for working the emulator. You will also need to update your DirectX libraries especially if using the older version of windows.
If you want to download the most recent version with the most features and updated emulator configuration visit: Download Now
Setting-up (PCSX2 Emulator Setup)
If you open the PCSX2 emulator for the first time then you will see the configuration settings immediately after opening it. This is the first-time configuration and will be asked once only after installing the emulator.
Simply click on the 'Next' as these settings can be reachable anytime in the future.
In this next step, you need to set up the BIOS so that your games will run. BIOS is very important to run the game as it is a legal file to run the game. The emulator assumes that you are from (North America, Latin America, Japan, etc.) a particular location through BIOS.
You will require to choose the right location or related location for the BIOS to get going.
If you own the PS2 console then you must have to rip the BIOS from the PS2 console. You can also download the BIOS from here if you don't own a PS2.
Note: It is not legal to use BIOS from an illegal source.
After ripping or downloading the BIOS simply choose from the options select and choose the folder where you place the BIOS and now select the appropriate version of the BIOS.
Now simply click on the Finish from below the window.
Download: Bios
The great thing about PCSX2 isn't just the fact that it's the most stable PS2 emulator around. It also has multiple numbers of plugins and configurations you can choose from. PCSX2 allows control over everything from third-party shaders to in-game textures, all of which provide a richer gaming experience.
Downloading Your Game
Now the PCSX2 is successfully installed on your system. Along with the necessary BIOS, you are now ready to play your game. You now just need games to play, you can download the games online.
If you own the game or have downloaded it from the internet. Remember that the game should be in the ISO format so that PS2 could run it. Once you've obtained your ROM and extracted the ISO file, head to CDVD > Iso Selector > Browse in the PSX2 window.
For easy access save all of your disc images in a single folder for easy browsing and selecting. Double-click on your saved ISO file. You will now be able to toggle which disc you would like to use using the same Iso Selector window.
Then, head to System > Boot/Reboot CDVD. Your game should begin now.
PCSX2 Controller Settings
Now that you've installed your game, it's best to mull over the controller settings to game with ease. To access controller settings, head to Config > Controllers (PAD) > Plugin Settings. There should be three tabs in the upper left-hand corner of the window.
Click Pad 1 and select Delete All. This will delete all default entries. To enter a new value for a button, click on a button on the right-hand side and enter the value on your keyboard or gamepad.
Like if you want to configure the square button then you have to first click on the square button then press a key afterward.
Keyboard configuration for PCSX2 Emulator
These are the PCSX2 keyboard controls of the Emulator that I use myself in my version of the emulator. You can also set the same buttons on your PCSX2 for a great experience.
SQUARE – A
TRIANGLE- W
CIRCLE- D
CROSS- S
L1- Q
L2- Z
L3- 1
R1- E
R2- C
R3- 3
SELECT- O
START- P
D-PAD BUTTONS
UP – T
DOWN – G
LEFT – F
RIGHT – H
RIGHT ANALOG STICK
UP – I
DOWN – K
LEFT – J
RIGHT – L
LEFT ANALOG STICK
UP – Arrow Key UP
DOWN – Arrow Key DOWN
LEFT – Arrow Key LEFT
RIGHT – Arrow Key RIGHT
Graphics Settings for pcsx2
There are several settings available to play in the PCSX2 emulator. The emulators have so many plugins for customizing graphics settings. You can even run games at 8k resolution if your graphic card is capable. You can change shades of the game which will enhance your entire gaming experience.
Note: You can also face glitches while change settings, so be aware of that.
Access this plugin under Config > Video (GS) > Plugin Settings. While these settings may seem daunting at first, they are easy to configure and easy to switch back once changed.
Conclusion: How To Play PS2 Games on PC
How To Play PS2 Games on PC (PCSX2 Emulator):- PlayStation 2 games are worth playing today also even after so many years. With fantastic and superb gaming with a great emulator like PCSX2.
You should definitely play ps2 games as the PCSX2 ENHANCE THE EXPERIENCE OF GAMING SO THAT YOU NEVER FEEL THAT YOU ARE PLAYING CLASSIC GAMES. With features like enhancing visuals, the PS2 emulator does a mind-blowing job that will never tire you while playing as you feel fresh visuals.
With a large number of games, you can enjoy ps2 games anywhere anytime. Just open your laptop and computer and follow the above-mentioned methods. Within 5 minutes you will be able to set up easily and be ready to play your favorite classic games such as God Of War, Ghost Rider, God Hand, Mortal Kombat, SmackDown, etc.
See Next: 10 Best PS2 Games To Emulate