10 Best Mobile Games Android & IOS Under 100MB:- Who doesn't like playing games? I think everyone loves playing games. Today we can play thousands of games easily on our Smartphones whether it is android or ios. If you are a game lover then you are in the right place.  Here I present the Best Mobile Games for Android & IOS Under 100MB.
Best Mobile Games Android & IOS Under 100MB
1) Shadow Fight 2
Shadow Fight 2 is a fighting role-playing game made by Nekki. This game brings the fighting genre to a whole new technological level. The game features colorful graphics smooth animation realistic physics which makes gaming incredible. The gameplay also contains a large number of weapons and Armor.
Special features of Shadow Fight 2 are:
smooth animation and lifelike easy physics.
Spectacular Shadow based fighting mechanics
Lots of gear in weapons to collect
gorgeous visuals
hundreds of perks and super moves
diverse fighting mod
2) Rally Racer EVO
Rally Racer Evo is an Ultimate racing game developed by VO digital arts. In the game, there is 32 licensed course in total in order to become a real driver. The game features next-generation graphics And Sound Technology. There are 17 realistically made super vehicles Audi Quattro S1, Subaru Impreza STI, Mitsubishi Lancer Evo 6, and many more.
Key features of the game
17 wheeler vehicles with custom and upgrade options.
12 racing tracks with different atmospheric conditions.
4 game modes, an event at dinner, and training.
best gaming mobile games
85 competitive races in 6 racing events for group B 2WD crossover-SUV and classic 4wd rally vehicle.
32 courses for unique license mode.
realistic physics with consistent vehicle behaviors and easy-to-learn gameplay.
Highly optimized next-generation graphics and sound and size is only 64 MB.
3) Super Boxing Champion
Super boxing champion street fighting game is a fighting game developed by Mf games inclusive. The game features polished animation stunning 2D graphics which bring the real boxing experience in your hand. The touchscreen game controls are very easy to which increases the gaming experience. The game has exciting Battles with mortal enemies. If you like fighting games then you should give this game a try. (Top 10 Best Mobile Games Android & IOS Under 100MB)
Special features of the game
Knockdown your opponent by punching or kicking
Unlimited combo and exquisite excuse it game scene
best free mobile games
The game contains more than 60 missions
Many cool weapons to use in the game
4) GeoStorm
Geostorm is a puzzle game developed by sticky studios. Play the official game of the movie now Earth needs your help. There is a tsunami and lightning Stroke in the game, experience immersive audio and  3D graphics art of challenging gameplay.
Survive a tsunami, the deadly cold, and a lightning storm.
Experience immersive audio and atmospheric stylized 3D graphics.
best mobile games android
Hours of challenging gameplay
5) Mmm Fingers 2
Mmm Fighters 2 is an arcade game developed by Noodlecake Studios inclusive. This is a very interesting game in which you have to slide your finger on the screen and pass the obstacle without touching any of them. (Top 10 Best Mobile Games Android & IOS)
Features of this game
New Monsters
New challenge mode
A new and unique challenge every day
best free mobile games android
Leaderboard and achievement
Easy to use one-touch portrait gameplay
6) Sachin Saga Cricket Champion
Sachin Saga Cricket Champion is a sports best mobile game developed by Jetsynthesys inclusive. In this game, you have to take the role of legendary cricketer Sachin Tendulkar.
You had to begin with young 16-year-old Sachin and play his glorious career of 24 years which made him legendary Sachin. The big game contains rich visuals and excellent graphics which takes the game to the next level.
7) Infinite Shooting
Infinite Shooting: Galaxy attack is an arcade game developed by 1 soft studio. If you are a fan of space shooter games then this game is for you.
The controls of the game are very easy and your task is to collect different items for the upgrade. the game contains high-resolution graphics with a rich and colourful environment.
There are more than 20 levels full of enemies and breathtaking action. The game also contains endless mode, a card system, and levels of different difficulty Force of freedom.
8) Force of freedom
Force of freedom is an action game developed by Bravo Company Limited. It is a tactical team combat game in which you have to make a tactic to defeat your enemy.
You can also play this game multiplayer 5 vs 5 round. The game contains multiple levels and different game modes and is the best game mobile.
9) The Great War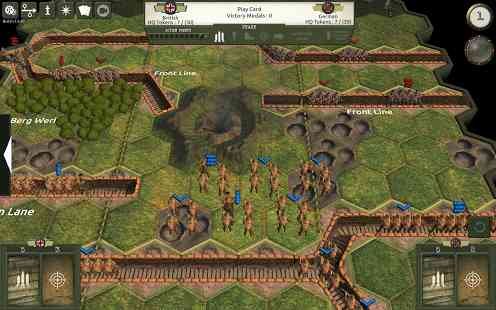 The great war total conflict is a strategy game developed by JK star studios. In this game, you have to build your own modern military force to conquer different Empires.
The game contains 3D real-time battlefields in which you could recruit many soldiers and vehicles to form your own Army.
Complete missions to gain experience and rank up your Force best mobile games. There are tons of achievements objectives as well as a daily mission to complete.
10) Drag'n'Boom
This is an arcade game developed by Ankama Games. This is a very fun game you have to control the Teenage Dragon and burnt everything in your path Rose the neighboring lords.
Steal their gold and amass the greatest ever heard by a dragon. the game features a unique experience imaginary readable Universe full of heroes. there are almost 15 hours to play the game and a never-ending word.
See Next: 20 Best Offline Android Games Under 100MB