10 Best Android Games Under 300MB:- These are some of the best android games under 300MB. These games are amazing and give you full entertainment for hours.
All are 300MB games and every game is fantastic and has a uniqueness of its own. I have presented a mixed category of games including Action, Adventure, RPG, FPS, and Racing. Download Now and enjoy.
10 Best Android Games Under 300MB
1) Tekken
Tekken is the world's most successful fighting game franchise ever made. Join Paul, Kazuya, Xiaoyu, Law, Panda, etc. to engage in an intuitive, deep combat system.
Take on the role of the Dojo Master, collecting, upgrading, and battling with your favourite fighters.
Collect over 20 characters with unique fighting styles, Upgrade and unlock over 20 unique special moves for each fighter, battle it out in Unique Game modes including Story Mode missions, & online versus battles.
2) Critical Ops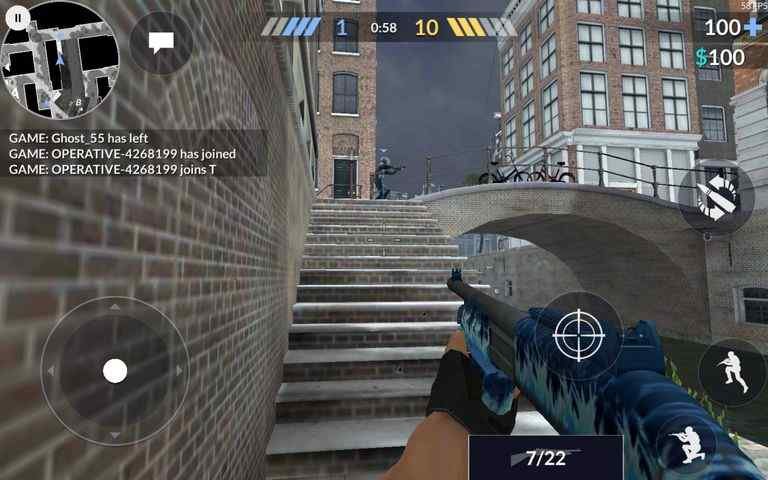 Critical Ops is a fast-paced FPS that will test your reflexes and tactical skill. Experience a critical antiterrorist operation. Fight for domination alongside your friends and show everyone by leading the individual scoreboard.
The game currently features 4 game modes: Defuse, Team Deathmatch, Ranked Games, and Gun Game. In defuse the terrorists try to plant and explode a bomb while the counter-terrorists try to prevent the bomb from exploding.
While in the Team Deathmatch, the teams compete for dominance within a time limit. In ranked games, the players are awarded points for every game that they win.
Gun Game is a game mode that is played in teams, but all players individually work their way through all the weapons in the game.
3) Garena Free Fire
Garena Free Fire – Battlegrounds is the ultimate survival shooter game. Each 10-minute game places you on a remote island where you are pit against 50 other players, all seeking survival.
Players freely choose their starting point with their parachute and aim to stay in the safe zone for as long as possible.
Drive vehicles to explore the vast map, hide in trenches, or become invisible by proning under grass. Ambush, snipe, survive, there is only one goal: to survive.
Form the strongest guild and let it rip on the battlegrounds and Search for weapons, stay in the play zone, loot your enemies and become the last man standing.
Along the way, go for airdrops while avoiding airstrikes to gain that little edge against other players.
4) Castle Clash: Heroes of the Empire
Packed with exciting combat and fast-paced strategy, Castle Clash is a game of epic proportions. Hire powerful Heroes to lead your army of mythical creatures.
Fight your way to become the world's greatest warlord. Put your strategies to the test in dungeons, raids, and more. With over 100 million players worldwide, it's always time to clash.
5) Drift Max Pro – Car Drifting Game with Racing Cars
From the creators of the legendary drifting game Drift Max. The game comes with a brand new drift racing game. The game features Career Mode with 10 seasons and hundreds of challenges.
Choose your drift car, customize it and start drifting. Pick your camera and change how you view the track, either from outside your car or inside the cockpit.
If you like drifting games, download Drift Max Pro now, pick one of the exciting drift racing modes and burn the asphalt.
6) Breakneck
Master your speeder and defeat your pursuers in high-speed action across a world ravaged by an alien occupation. Fly at speed as you pursue your mission and get as far as you can.
The world is now occupied by invaders—and they are hunting you. Scramble through unfamiliar terrain, dodging obstacles and evading capture and destruction.
Retrace and optimize your route to improve your distance. Test your limits and your control, and earn rewards for the risks you take.
Fly further. Rank higher. Keep going. The mission depends on you. Awesome 3D graphics and environments depicting a ravaged post-invasion landscape
7) Aralon Sword and Shadow 3d RPG
From the Creators of the award-winning Ravensword The Fallen King, The Elder Scrolls Artist Mark Jones, and Developer Galoobeth Games come to Arlon: Sword and Shadow.
Journey through the Kingdom of Aralon and unravel its mysteries. This is truly the Best Android Games Under 300MB.
The game features over 30 hours of gameplay, Gorgeous and dynamic 3d environments, 3rd and First Person play modes, Full Day/Night cycle and dynamic lighting effects, Epic Soundtrack and realistic sound effects, Customizable characters, including hairstyles, armour, and different faces, 4 Character Classes and many more.
8) Oceanhorn
Oceanhorn combines captivating storytelling, breathtaking 3D visuals, and exciting gameplay into one massive action-adventure experience you will never forget.
You wake up and find a letter from your father. He is gone…The only lead is his old notebook and a mysterious necklace.
Explore the islands of Uncharted Seas, a world filled with many dangers, puzzles, and secrets. Fight monsters, learn to use magic and discover ancient treasures that will help you on your quest.
Use all your wits and skill to unravel the mysteries of the ancient kingdom Arcadia and sea monster Oceanhorn.
9) Sky Force Reloaded
Sky Force Reloaded is the spirit of the retro arcade shoot'em ups, captured with modern visuals and design. The new entry in the series will keep you entertained with all the things you've come to love in scrolling shooters. Meaty explosions, incinerating lasers, colossal bosses, and diverse aircraft to pilot.
Sky Force Reloaded is not your average top-down shooter. It will draw you in with its beautiful environments and intense effects. Which will keep you with its superb gameplay mechanics, the progression system. It will leave you wishing for more, once it's over. Fortunately, there's a lot of shooting before that happens.
10) Rival Gear Racing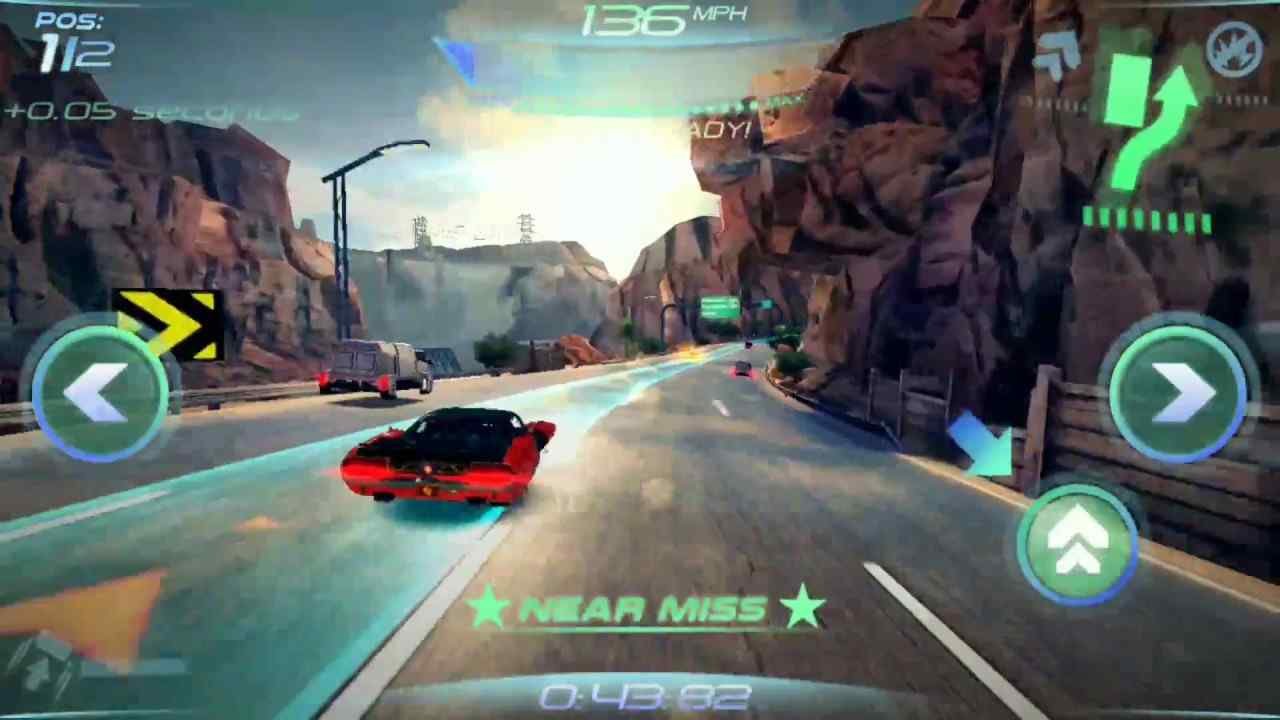 Race Head to Head in this unique high-speed action racer. Compete alone or as part of a team against others in high stakes leagues and events. Bet big to win big. Challenge real players in exciting adrenaline-fuelled races through busy city streets. Set wagers, race for glory and riches, and become a real high roller.
Choose from a wide range of stunning rides, each with its own classic lines blended with sleek future styling. These are cars like no other. Take part in exciting events and win big! Get your hands on exclusive cars and liveries, plus crates of goodies and riches.
Push your car to the max by upgrading its many modules – plus give it a distinctive look with stunning liveries and paint jobs. Compete for turf on the dynamic campaign map and unlock cars, lobbies, events, and bonus items.
Hope you liked the Best Android Games Under 300MB. What are your favorite Android Games?… Comment in the comment section down below.
See Next: 10 Best Android Games Under 20MB
See Next: 10 Offline Best Android Games Under 50MB